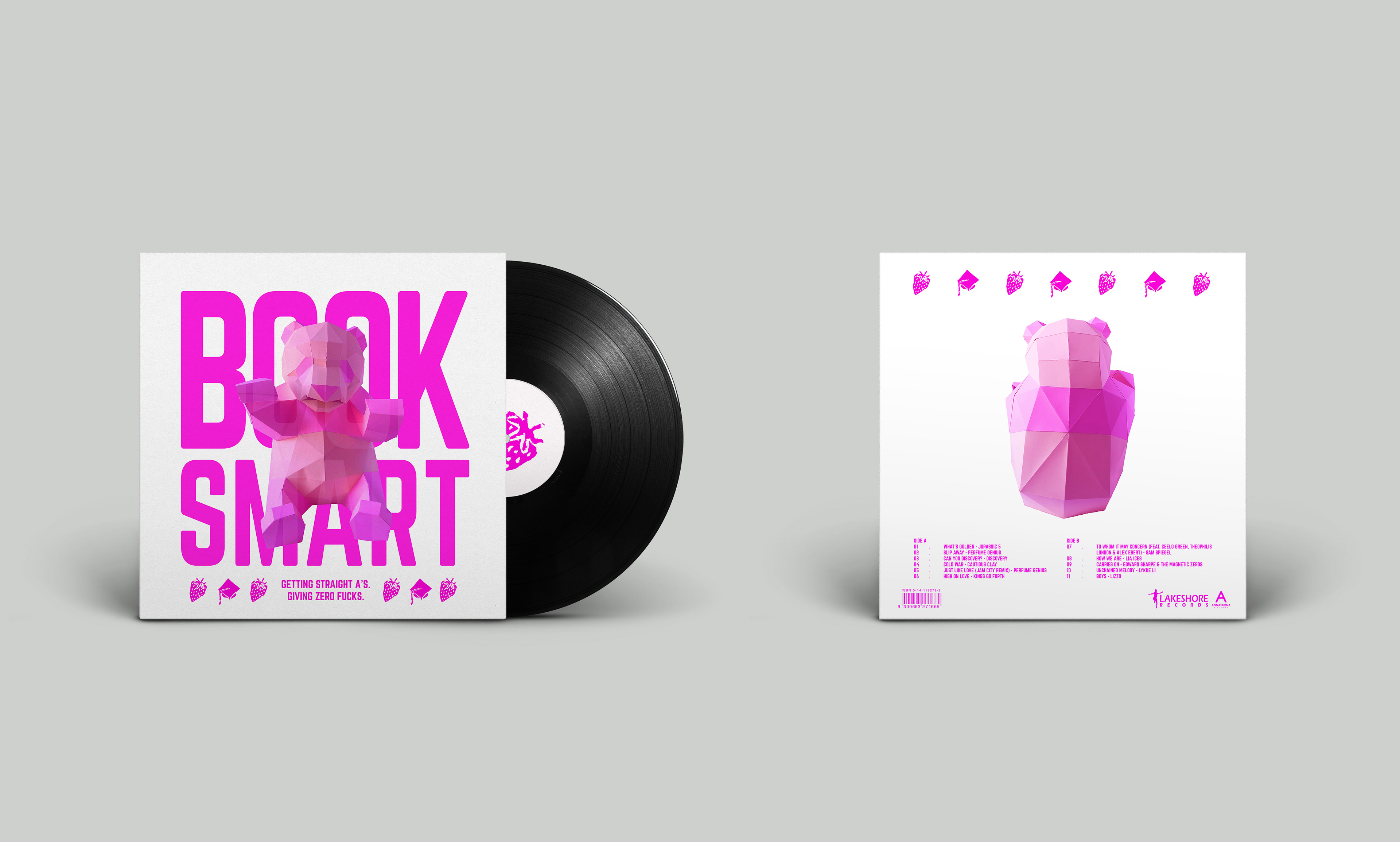 Bringing the Booksmart soundtrack to life using a handcrafted version of the panda featured in a pivotal scene between the leads, a scene very rarely seen in cinema. 
I wanted to reflect on the refreshing honesty and innocence of the panda by melding it with the type to give it a raw, up-to-date coming-of-age feel, just like the music within. 

​​​​​​​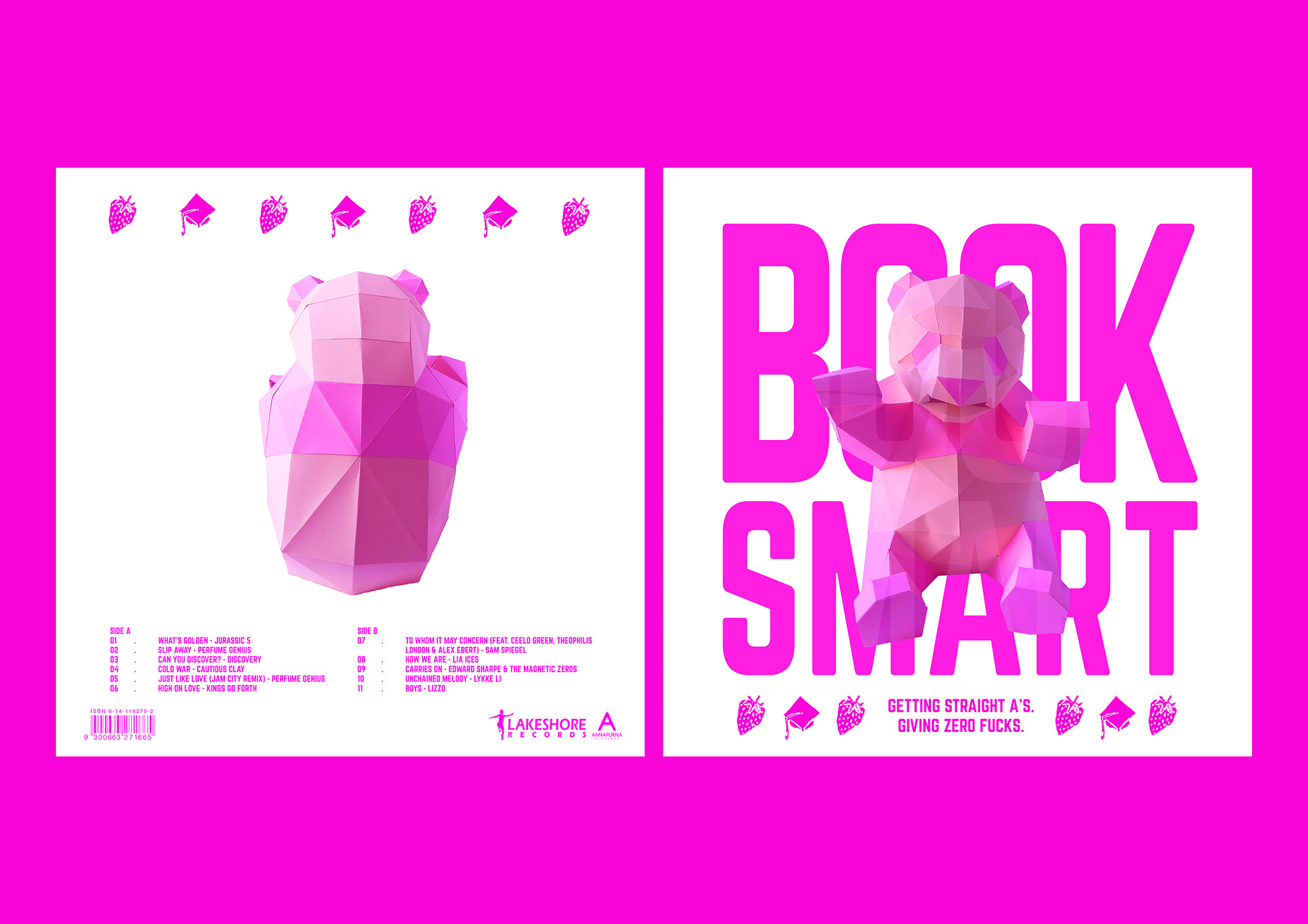 Owning the feminist pink by making it as bright and in-your-face as possible enabled the full vibe of the film to be realised.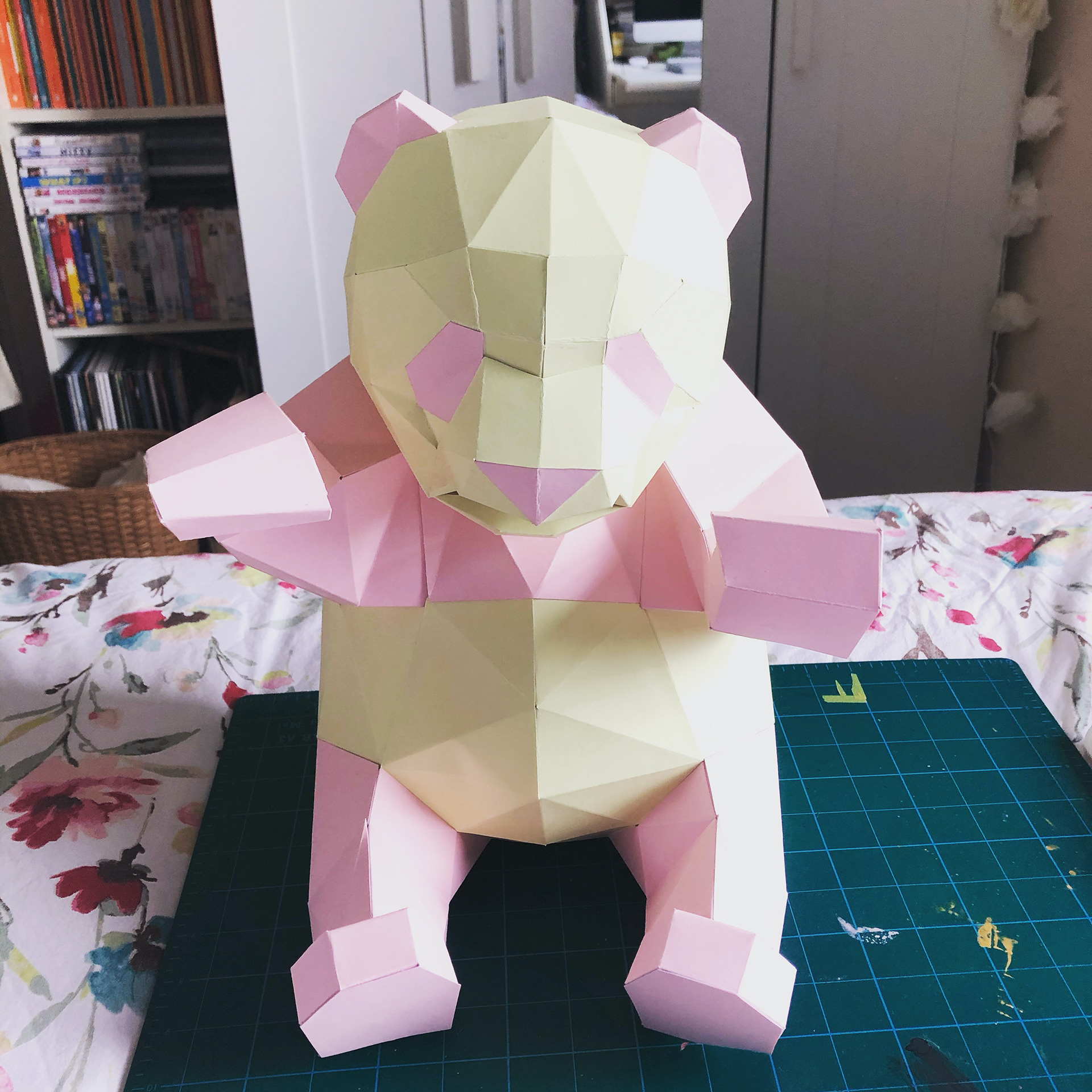 A LOT of Cutting, scoring, measuring, tooth-pick precision glue application, and weird angles later Polly the Panda was formed.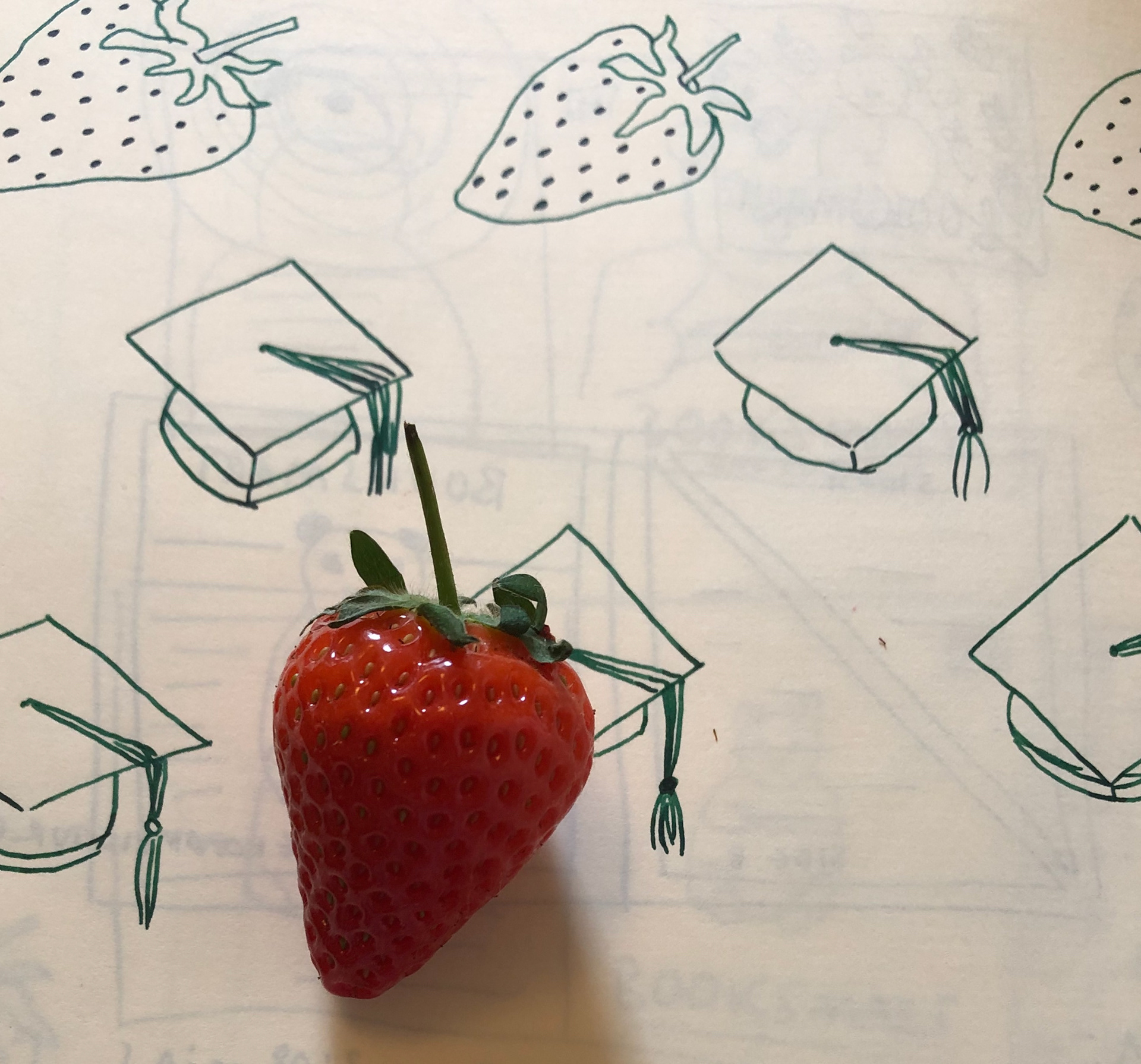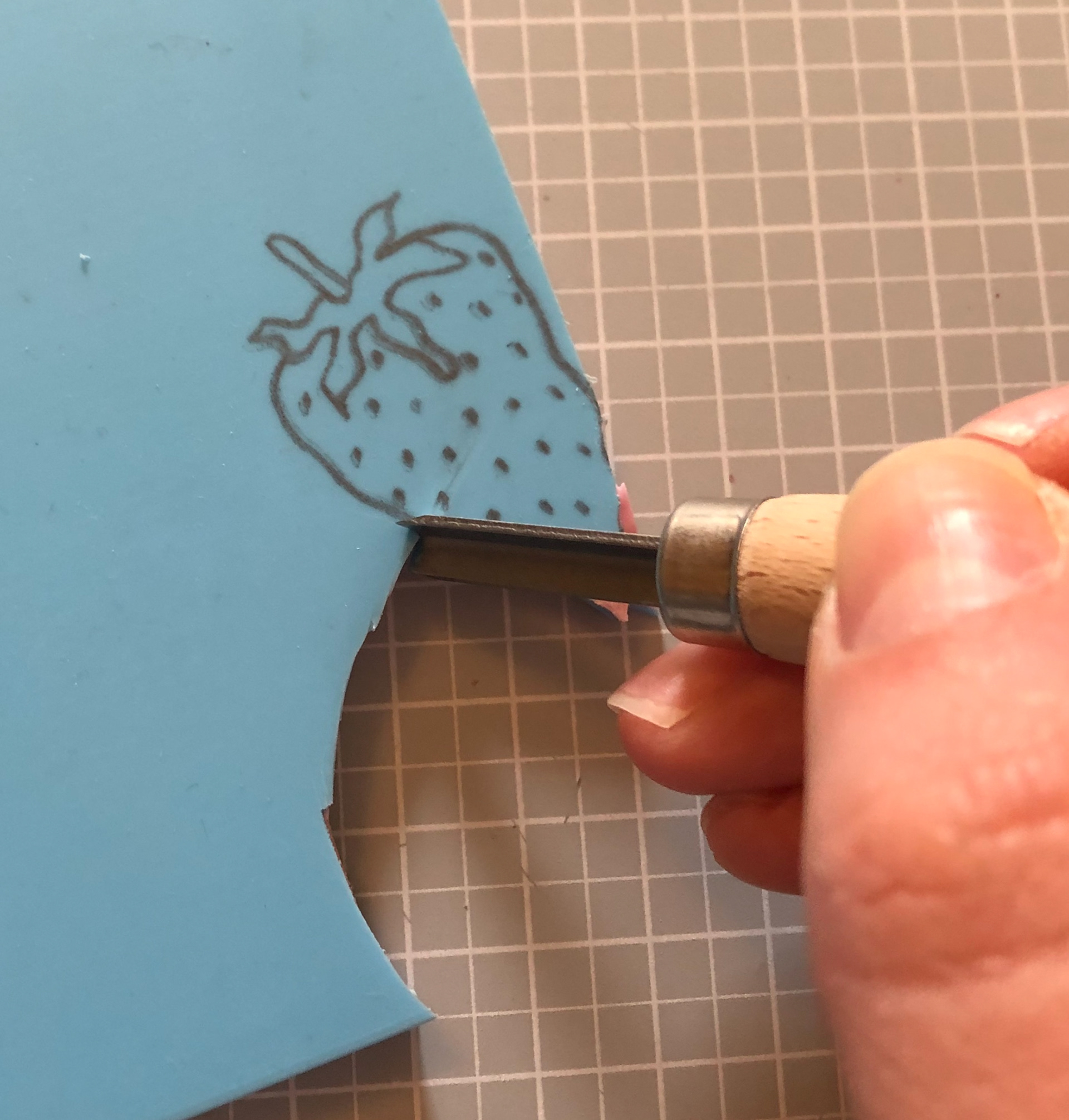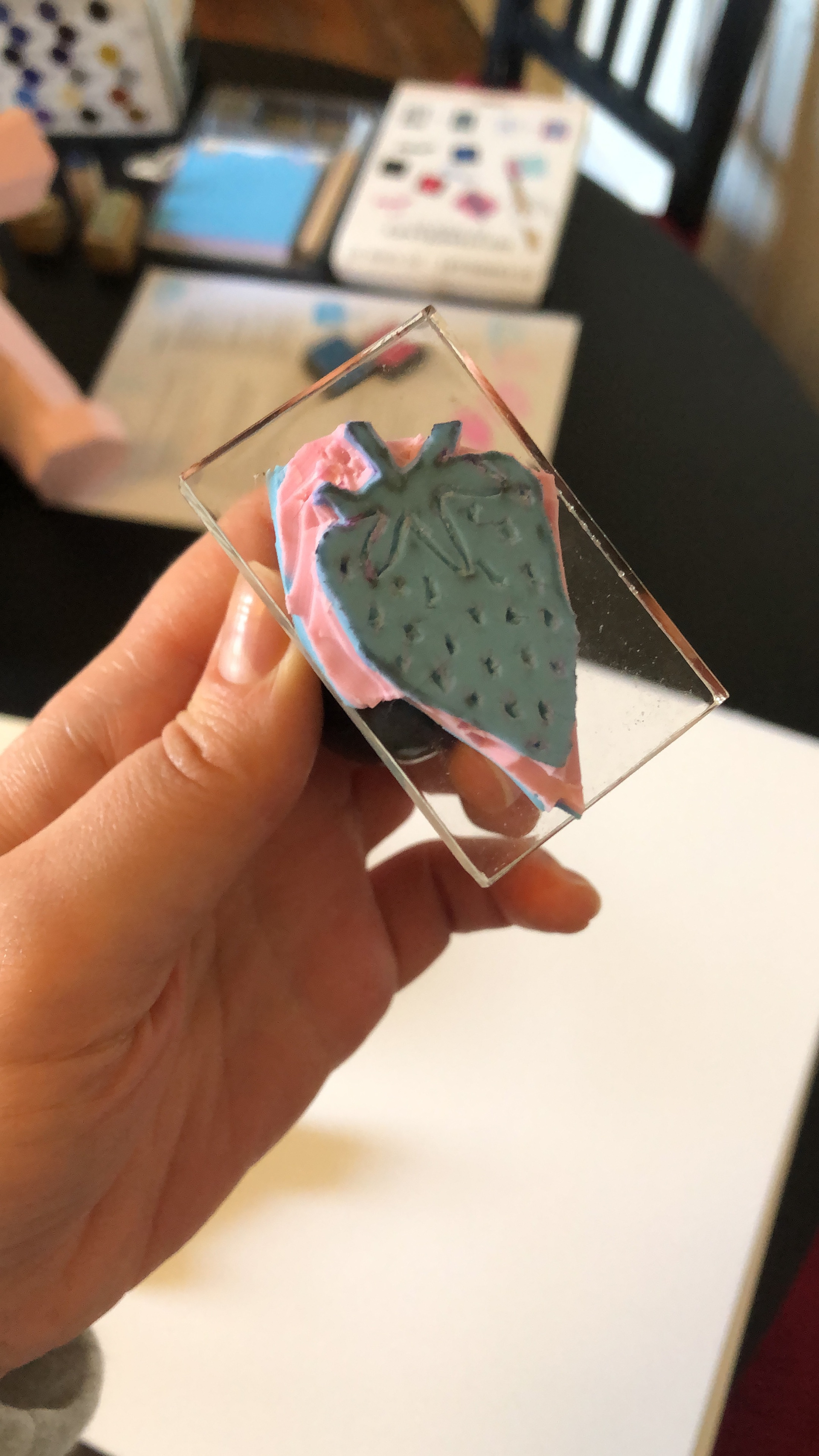 To set more of a scene I also created two stamps out of objects that reflected the different tones of the film. Their eagerness to party hard at least once before they graduate, followed by eating hallucinogenic strawberries are both catalysts to how the lead characters behave and develop throughout the film.